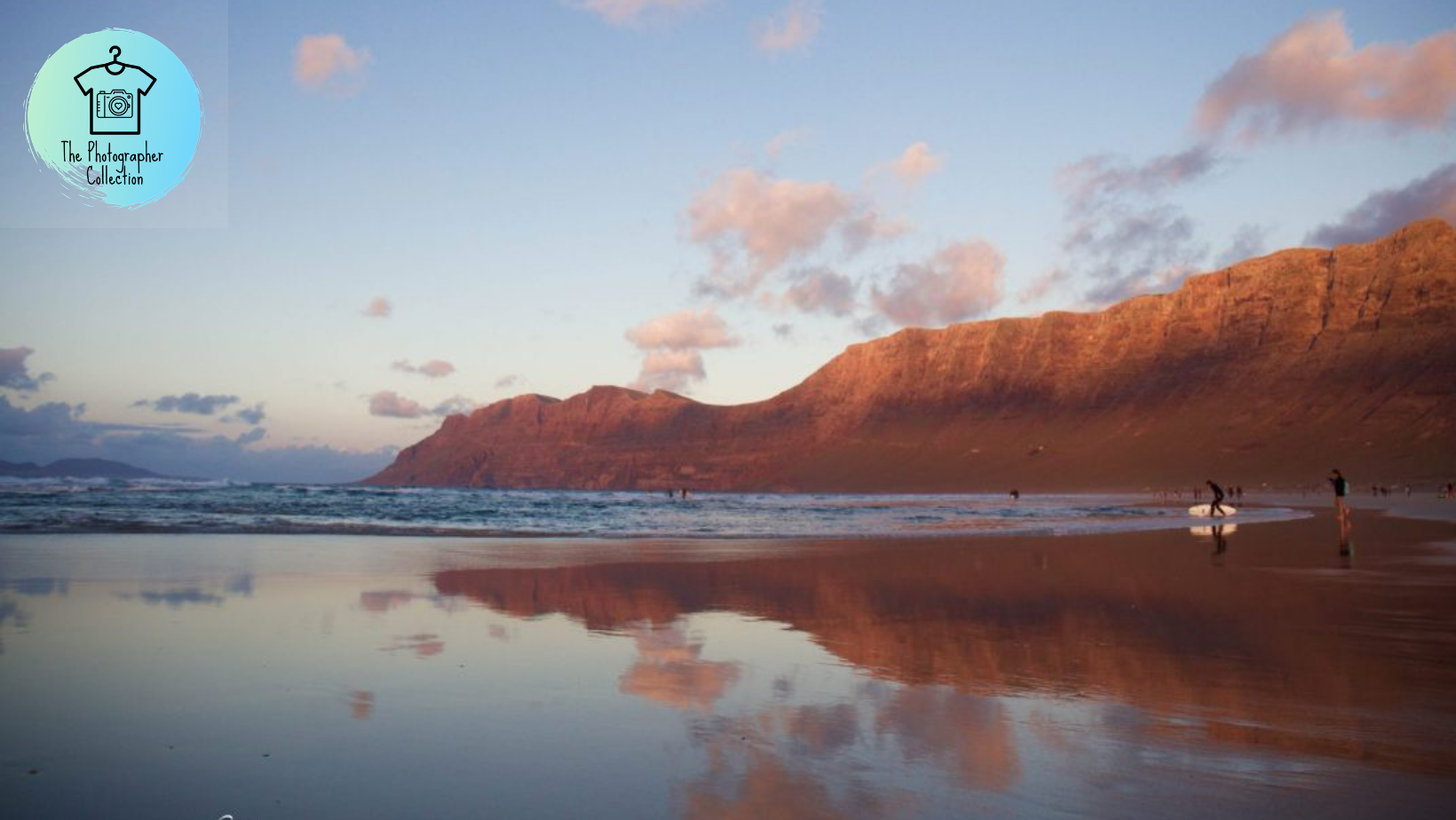 Did you ever watch those movies set in California, where the surfers scrutinize the horizon waiting for the perfect wave, inside their vans full of surfboards? Famara seems to be setted in one of these films, with the difference that we aren't in California! Famara is located in Europe, in the Northest island of the Canaries: the beautiful Lanzarote.
Famara is situated in the north-west coast of the island and it's a fishing village that, during the last years, has developed its tourism thanks to surf. 
The beach of Famara in one of the most beautiful and long of Lanzarote: it's 6km long and it's surrounded by the mountain of Risco, the highest peak of the island. This mountain is really particular because it seems to be "wave-shaped", recalling the love of the ocean and surf that the residents of this village transmit everyday.
During the sunset, this wonderful mountain is kissed by the last rays of sun of the day and an intense red color paints all the landscape. 
Celebrate your love for this wonderful place
buying
one of our products in the
FAMARA COLLECTION
!