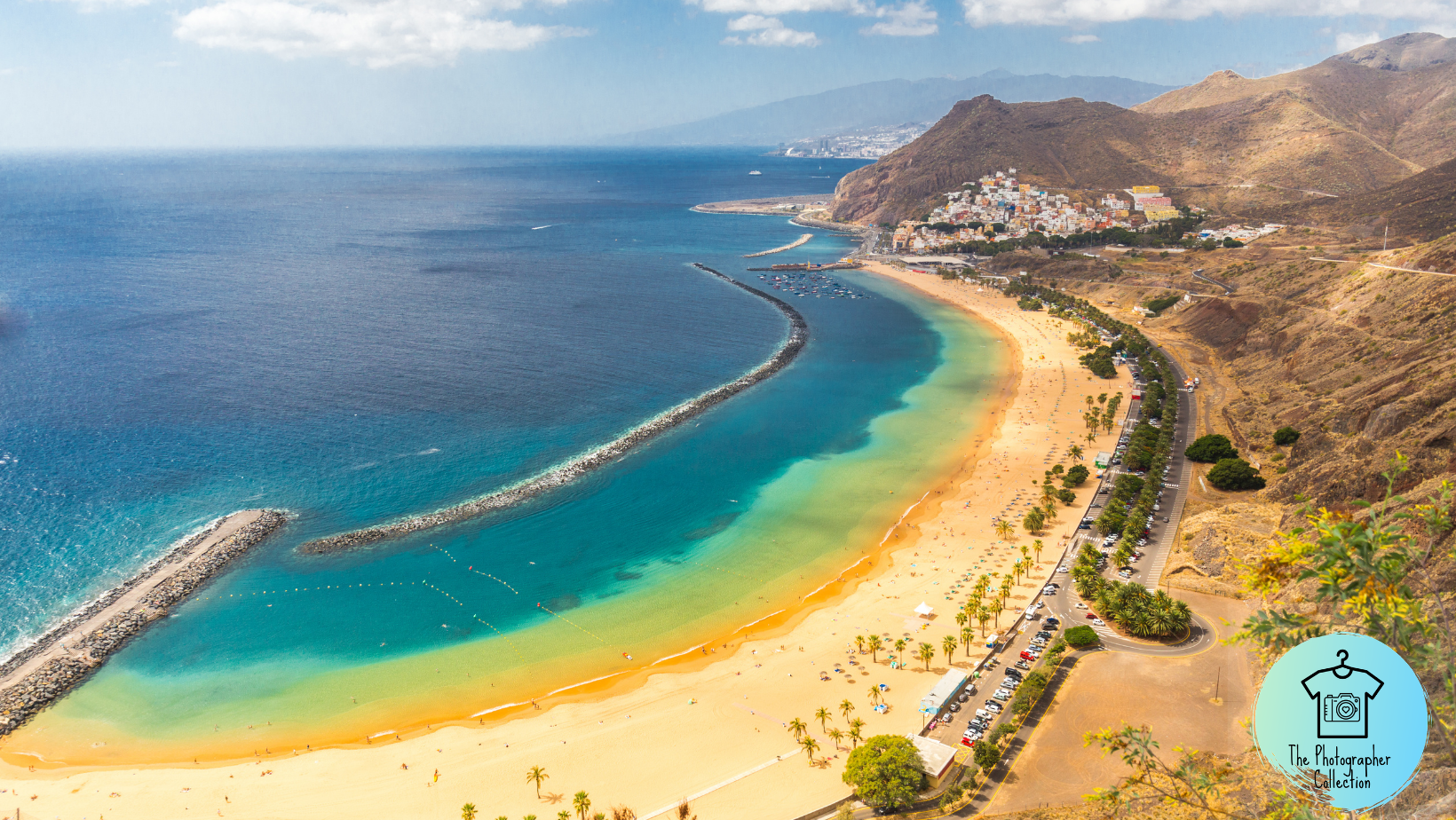 On the north east of Tenerife, surrounded by beautiful palm trees, you can find an amazing beach called Las Teresitas. Crossing over Santa Cruz de Tenerife, capital of the island, there is a road where, in just 10 minutes driving, it takes to this wonderful place. 
Las Teresitas is situated in the village of San Andrés, 7km from Santa Cruz, and it's about 1,3 km long and 80 meters wide.
The sand of the beach was transported from Sahara desert in the 70s of the last century. That's why this is one of the few beaches in the island with this golden color. Usually almost all the beaches in Tenerife are volcanic, which means they are full of stones or the sand is black. 
Until the 70s then, also Las Teresitas was a black sanded beach with strong and dangerous currents.
Nowadays is one of the most famous place of Tenerife, full of both local people and tourists that loves to spend their free days in this wonderful golden sanded beach.
On the top of the hill at the end of the beach, there is a very nice panoramic point where you can see the beauty of Las Teresitas from above and enjoy an amazing view of San Andrés.
Is there anything better than celebrating your love for this beautiful beach with one of our clothing and/or accessories? ❤️🏝️
BUY NOW
the complete Collection of
LAS TERESITAS
!