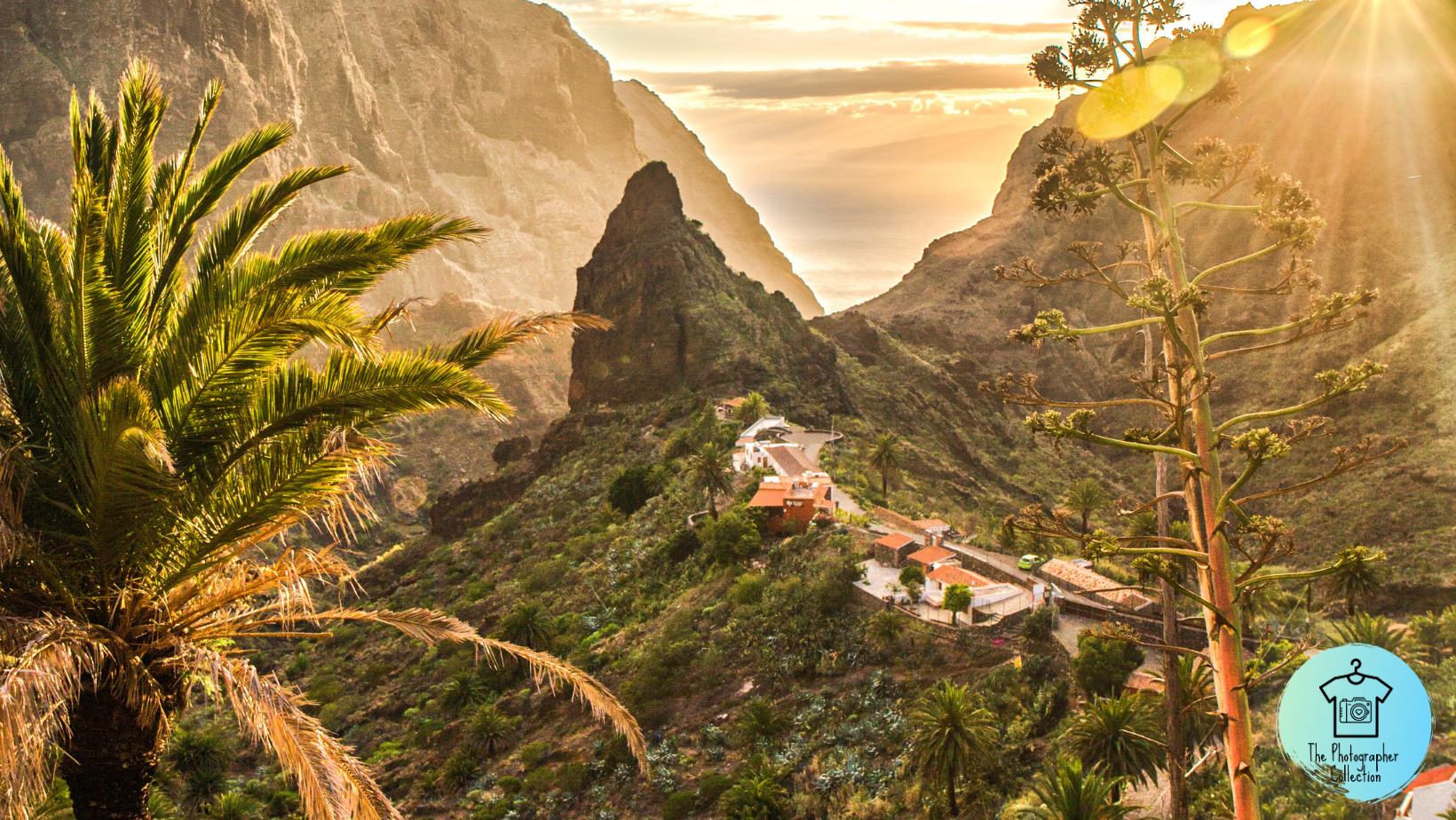 Masca is a wonderful village in the northwest of Tenerife. 
Walking around this beautiful place, it seems to be in a fairy-tale world, where gnomes and fairies are hiding somewhere nearby!
You can feel the magic of this village already in the road that brings you here: lot of beautiful landscapes are all around, a majestic view of the valleys that surrounds Masca will make you feel in love with this wonderful place before you even step foot to the actual town. 
Masca could be considerated the European "Machu Picchu" for the scenic shape of that giant rock that dominates the town that really reminds us the Peruvian village. 
All around Masca there are plenty of amazing palm trees and lovely local restaurants with fresh food where you can eat with an impressive view to Masca's valley where, looking carefully in the back of it, you can even watch the ocean and nearby island of La Gomera.
Everything seems more poetic in Masca, especially during the sunset where the town and the valley become golden.
BUY NOW
one of the products of
MASCA COLLECTION
to show your love for this lovely village ❤️